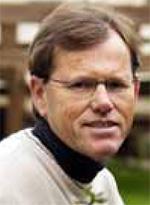 Coming from a psychodynamic milieu in Stavanger, Norway, his main interest has been working psychotherapeutically with psychotic patients. Working with young adults experiencing their first episode of psychosis has been a special field of interest, and he has spent his professional career advocating both the psychotherapeutic approaches as well as the importance of early intervention in psychosis.
He was one of the founding members of the ISPS international back in 1997, serving on the board from 1997-2006, during the last period he served as president of the ISPS International (2000-2006) and was re-elected to the board in 2012.
He is currently Professor doctor of philosophy at the University of Stavanger and on the faculty of Social Sciences at the Institute of Health and Director of Research, Division of Psychiatry, Stavanger University Hospital in Norway.
In 2000, he chaired and hosted the ISPS International Symposium in Norway and in 2001, founded and was the first president of ISPS-Norway.
He is a past president of the Norwegian Psychatric Association and chaired the committee for new national guidelines for the asssessment and treatment fo non-affective psychosis in Norway, published in 2013.
He was also one of the founding members of IEPA (International early psychosis association), and board member 1996-2006 and he was one of the initiators for the TIPS-project (Early intervention in Psychosis).
He has authored numerous articles, books and book chapters and has spoken and lectured at various conferences around the world.