PhD, Director, Psychology Research Laboratory, McLean Hospital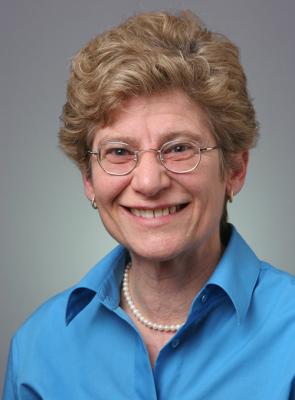 Deborah L. Levy, Ph.D., is the Director of the Psychology Research Laboratory at McLean Hospital and an Associate Professor in the Department of Psychiatry at Harvard Medical School. Dr. Levy received a B.A. and a Ph.D. from The University of Chicago. She completed an internship and post-doctoral fellowship in clinical psychology at New York Hospital-Cornell Medical Center (White Plains campus) and the Menninger Foundation, respectively. In 1991, she joined the staff of McLean Hospital, serving as co-Director of the Psychology Research Laboratory at McLean with Drs. Philip S. Holzman and Steven Matthysse. Upon Dr. Matthysse's retirement and Dr. Holzman's death in 2004. Dr. Levy was appointed Director of the Psychology Research Laboratory.
Dr. Levy's research focuses on the pathophysiology and genetic bases of schizophrenia and other psychotic disorders. Although the role of genetic factors in the etiology of schizophrenia is well known, finding risk gene for schizophrenia has been elusive, at least until recently. Recurrence risk in first-degree relatives of schizophrenics is low (~6.5%), yet the disease persists despite low fecundity in affected individuals.  This fact suggests that most of the carriers and transmitters of schizophrenia genes are some of the well siblings and parents of individuals with a diagnosis of schizophrenia. One focus of Dr. Levy's research program is to improve the correct identification of these non-penetrant gene carriers. She and her colleagues have identified and characterized four traits that are associated with schizophrenia and that are over-represented in well relatives of schizophrenic patients: eye tracking dysfunction (primarily impairments of smooth pursuit eye movements), thought disorder (semantic anomalies), craniofacial dysmorphology (asymmetries along the midline of the face that have counterparts in the brain, both of which originate embryologically) and certain evoked response potentials. The higher penetrance of these traits than of schizophrenia itself in families increases the power to detect a major locus for one or more of them, which may, in turn, be associated with the genetic transmission of schizophrenia. Unlike schizophrenia, which is certain to be multigenic, these traits may have a simpler genetic transmission.
A second major focus of Dr. Levy's work explores novel mechanisms of genetic mutation. Her laboratory was among the first to explore the role of rare structural rearrangements in the human genome as risk factors for schizophrenia. She and her colleagues have shown that some of these mutations are inherited and that others occur as spontaneous, or de novo, events. Also, they have shown that reciprocal rearrangements of the same genomic regions are involved in schizophrenia and autism. There are at least hundreds of these rare variants. Each is highly penetrant; collectively, they are a major source of genetic heterogeneity in a number of neurodevelopmental illnesses, including autism spectrum disorders, schizophrenia, epilepsy, intellectual disability, attention deficit disorder, and bipolar disorder. The genetic heterogeneity underlying these disorders and the involvement of rare structural rearrangements in the genome are two reasons why sequence-based methods that assumed that common sequence variants were causal have failed to conclusively identify risk gene(s).